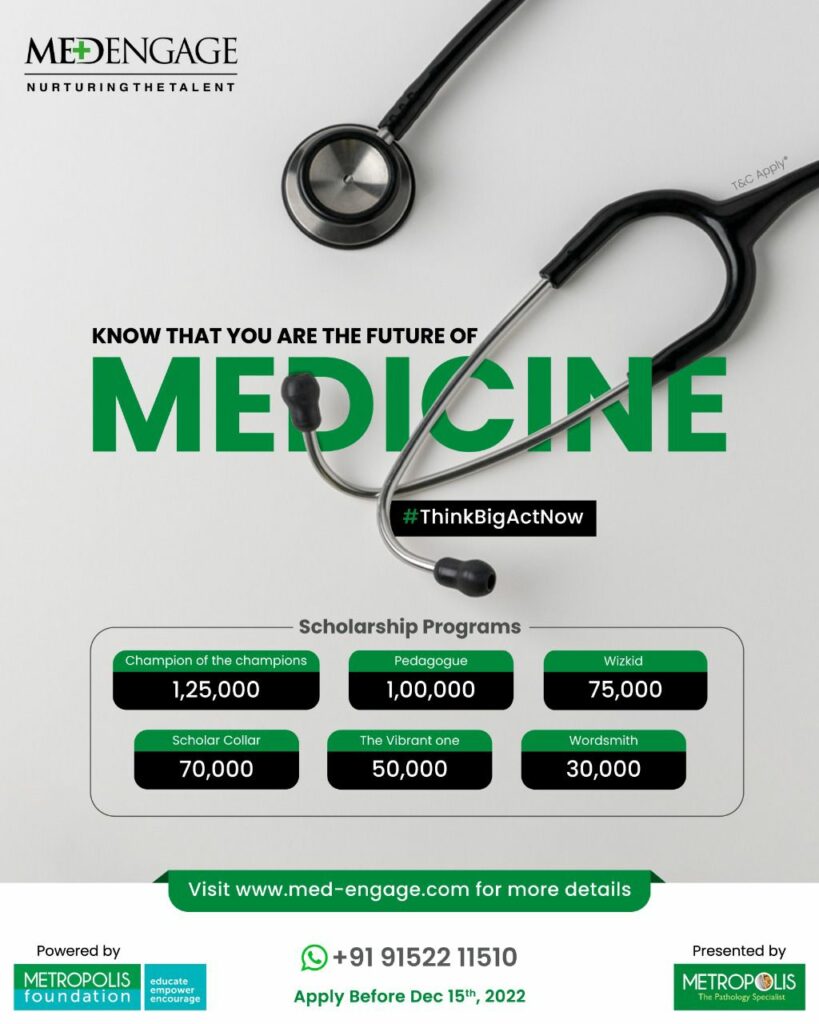 Hello Doctors,
Metropolis Foundation, the CSR arm of Metropolis Healthcare, is glad to roll out the 4th edition of the MedEngage Scholarship Program for young medical professionals.
We believe in the power of education, and this scholarship program is designed to assist students in pursuing medicine and support their medical career aspirations and dreams. You can make a difference by sharing this message with interested medical students.
Open new doors of success with our scholarship ranging from INR 1,25,000-/ to INR 30,000/-
Visit www.med-engage.com
to register yourself for the scholarship program.
ThinkBigActNow